Assessment for Development
Assessments are powerful tools that can help individuals and organizations gain awareness on what is working and what is getting in the way of strong results. Assessments can also be used to identify current capabilities, future potential, and leadership styles. This data works to spur growth and development, close talent and skill gaps, and to identify the next generation of leaders.
We leverage confidential and research-backed tools to help our clients gain awareness and build a strategy for the path ahead.
We typically use qualitative and quantitative assessments, including 360-degree feedback, interviews, personality assessments, cognitive and behavioral assessments, and organizational assessments.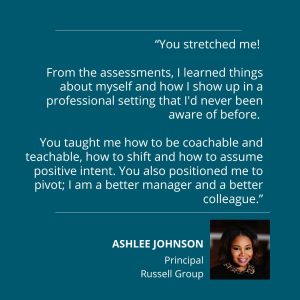 Our coaches use a wide array of assessments