Coaching, Assessment, and Succession Planning
Accelerate growth and performance.
For over 40 years, Brimstone has provided coaching to global leaders, conducted individual and organizational assessments, and partnered with organizations on succession planning.
Coaching
Coaching that has a direct impact on business performance while accelerating personal development and performance.
Research finds that coaching has a 788% ROI based on factors including increases in productivity and employee retention, and that organizations with strong coaching cultures report higher revenues than their industry peer group.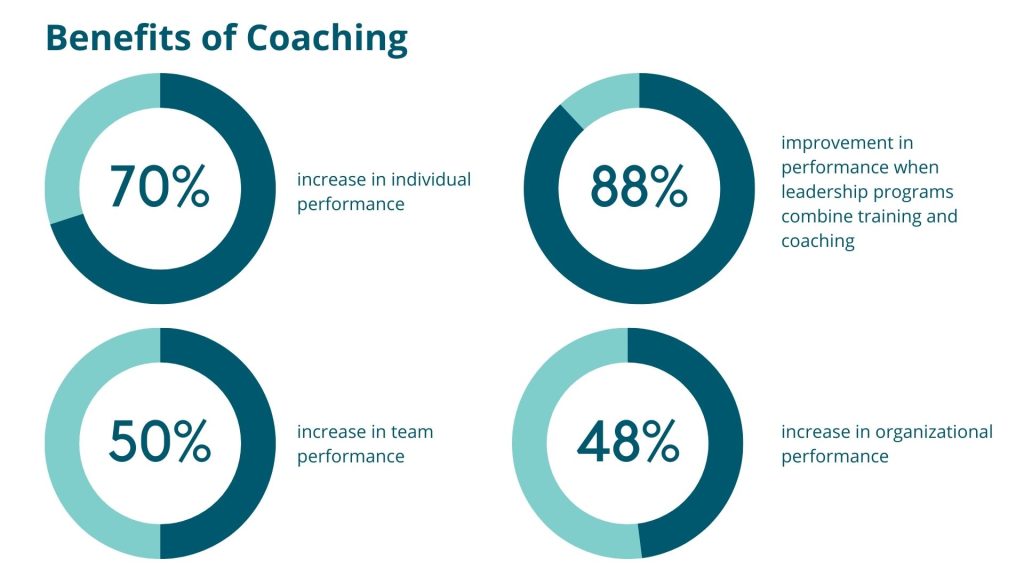 Executive Coaching
Executive coaching helps leaders leverage strengths, mitigate derailers and unleash their potential and accelerate the performance and profitability.
New Leader Assimilation Coaching
As leaders transition into your organization, or into more challenging roles, Assimilation Coaching provides just-in-time tools to get them, and their teams, up and running.
Team Coaching
Our Team Coaching leverages our leadership development platform, blending one-one-one coaching with interactive team learning in a customized cohort experience.
Assessment for Development
Assessments are powerful tools that can help individuals and organizations gain awareness on what is working and what is getting in the way of strong results. Assessments can also be used to identify current capabilities, future potential, and leadership styles. This data works to spur growth and development, close talent and skill gaps, and to identify the next generation of leaders.
We leverage confidential and research-backed tools to help our clients gain awareness and build a strategy for the path ahead. We typically use qualitative and quantitative assessments, including 360-degree feedback, interviews, personality assessments, cognitive and behavioral assessments, and organizational assessments.
Succession Planning
Poorly managed S&P 500 CEO and C-suite transitions result in annual losses of close to $1 trillion. Strong and smart succession planning can increase company valuations and investor returns by 20% to 25%.
Better succession planning means creating a Talent Management plan well before an organization thinks it is necessary. We work with clients to identify critical positions in the organization, assess and summarize critical individual and aggregate skills that are table stakes for success, identify and develop talent, and get the right people in the right roles at the right time.
We partner with leaders to create targeted development plans that speak to future business needs, help identify high-potential leaders for inclusion in succession processes, conduct talent review processes in partnership with our client's internal HR and leadership professionals, as appropriate, and incorporate our DEI and Unconscious Bias expertise to proactively manage potential biases in succession planning.
Learn more about our Coaching, Assessment, and Succession Planning Practice.