OUR APPROACH
We work with leaders to identify the pivot points to drive transformational change.
We ask questions and provide an environment to help leaders "think out loud."
We challenge thinking to help our clients uncover insights, think through issues, and own the decision-making process. We work with the organization to learn how to ask and answer own strategic questions, while providing structure, process, and best-practice approaches for addressing tough issues. We combine our expertise at managing large-scale change with our client's unique leadership attributes and contextual realties to create a powerful team capable of driving transformation and accelerating growth.
We understand that transformation takes time, tenacity, and focused effort at multiple levels. Leaders need to embody the change they want to see in the organization, and the organization must understand, experiment with, and then integrate new ways of working. We work with clients to identify the levers they can pull, and the inflection points they can leverage to facilitate these shifts and drive transformation.
Our clients' success in realizing results, and Brimstone's success in helping the process, is based on the relationship fostered between the organizations. We serve as advisors and work in partnership with our clients.
Our approach is grounded in experience and in the belief that to transform an organization, leaders must drive results by focusing simultaneously on these core elements: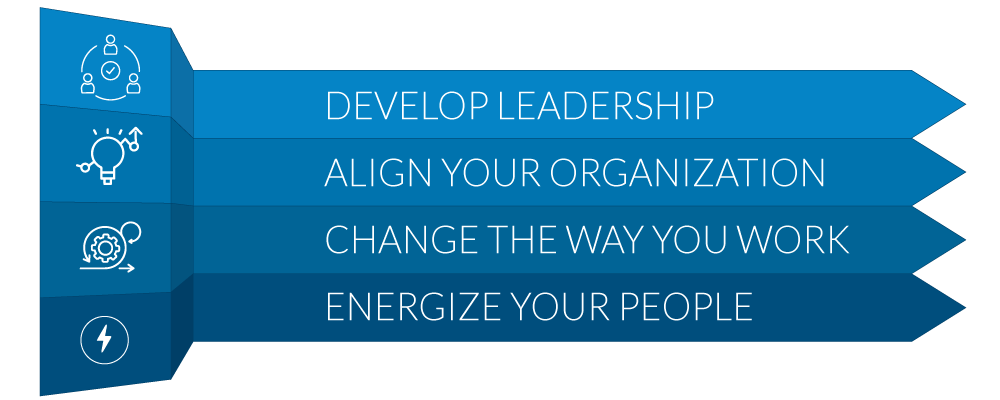 INSIGHTS
THOUGHT STARTERS BY BRIMSTONE