Coaching
Unleash potential. Accelerate performance.
Coaching has a direct impact on business performance while accelerating personal development and performance.  For over 40 years, Brimstone has provided coaching to global leaders, conducted individual and organizational assessments, and partnered with organizations on succession planning.
Research finds that coaching has a 788% ROI based on factors including increases in productivity and employee retention, and that organizations with strong coaching cultures report higher revenues than their industry peer group.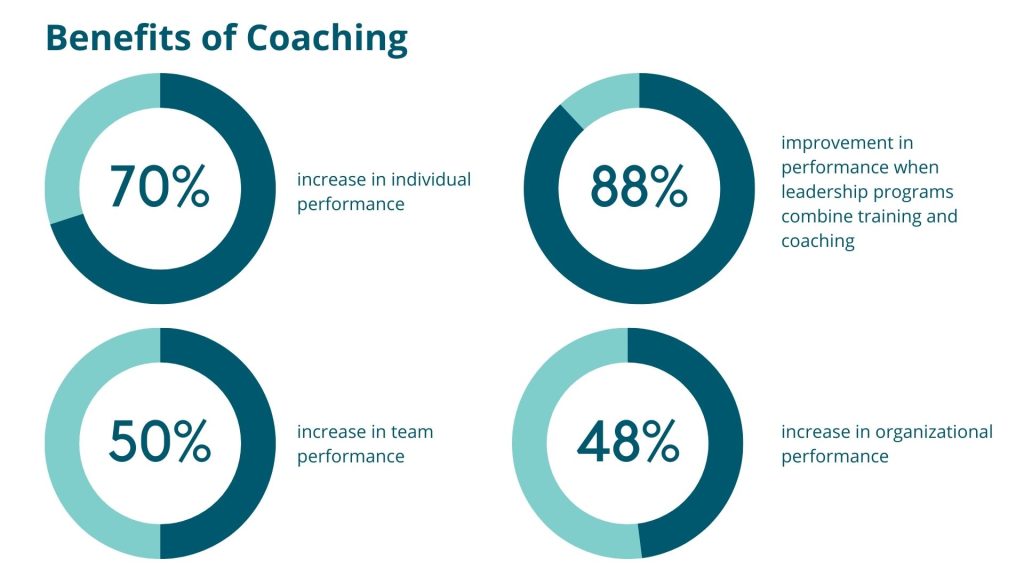 We Provide Individual and Team Coaching
Executive Coaching
Our executive coaching helps leaders leverage strengths, mitigate derailers and unleash their potential in ways that accelerates their performance and ultimately, the performance and profitability of their organizations.
Our clients are typically senior leaders who want a thought partner as they run their divisions or an entire firm, mid-level leaders who need support and challenge as they prepare to transition to the next level or to wider roles, and high potential leaders whose development will propel them, and the organization, into greater levels of productivity, influence and success.
New Leader Assimilation Coaching
As leaders transition into your organization, or into more challenging roles, Assimilation Coaching provides just-in-time tools to get them, and their teams, up and running.
Targeted questions and assessments are designed to accelerate learning, provide early and clear team direction, and to build the influence necessary with all stakeholders.
Our personalized approach includes: Stakeholder interviews/surveys about what the leader needs to do (and not do) to be successful in the first 3-6 months, a brief personality assessment to root the leader in a robust development plan, and targeted coaching sessions to create a roadmap for the first several months.
Team Coaching
Our Team Coaching leverages our leadership development platform, combining one-on-one coaching with interactive team learning in a customized cohort experience.
This approach builds community and learning, aligns teams, and equips team to collaborate more effectively.
Who We Coach
We typically coach leaders who are:
Struggling with team challenges; employees who may be disengaged, in conflict or in need of a renewed focus and roadmap
Managing extraordinary change and shifting markets
In need of learning new ways of working, of influencing and managing relationships
High potential employees who can benefit from direct feedback and thought partnership that is rooted in deep business and coaching experience
New to the organization, or who are taking on different, or larger roles within the organization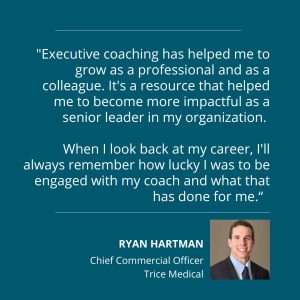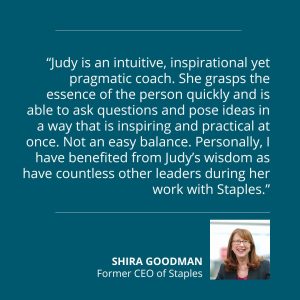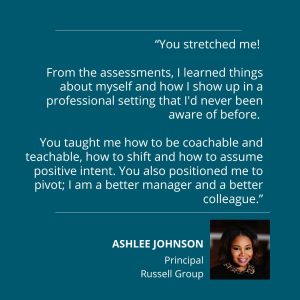 Our Coaches
Effective coaching is not just a process, it is also a relationship based on trust and competence.  Our coaches have the maturity and skills that leaders need, and the experience that comes from being former business executives, entrepreneurs, educators, community leaders, and athletes. We are united in the belief that every individual has the capacity to improve their performance.