YOU'RE IN GREAT COMPANY
Tim Wentworth
CEO, Evernorth
President, Health Services, Cigna
President and CEO, Express Scripts
Brimstone was my secret weapon. I would not have achieved half of what I did without Brimstone's help.
President, Global Division, Global Manufacturing Company
Shortly after I joined the company, I engaged Brimstone to work with me to develop a strategy to execution framework, align the senior leadership team, and drive the team to higher performance. I was so impressed by the Brimstone process and impact that when the company brought in a new CEO, I went to him and recommended that he engage Brimstone to accelerate his transition into the organization.

Given the progress we have made over the past year, by bringing in Brimstone at the time of his transition, the new CEO accelerated his learning about the team and the organization and to more quickly drive change.

Over the past year, Brimstone has worked with the CEO and the leadership team to push the business forward and change how we work together. Through the work we have done with Brimstone, we have been able to move from a hub and spoke model to a team-based approach to leadership and enabled engagement.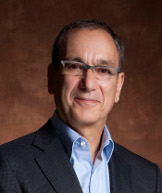 George A. Scangos, Ph.D.
Former Chief Executive Officer, Biogen

I value my partnership with Brimstone. Their experience at developing and aligning executive teams is really helping us find new approaches to leadership as the scale and complexity of our business grows. It's valuable to have advisors who aren't afraid to speak truth to power. Even more importantly, they have helped us improve our ability to be candid with one another. It's that kind of candor which is a foundation of performance.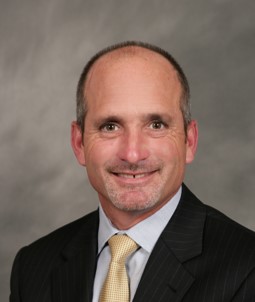 Chuck Stevens
Executive Vice President and Chief Financial Officer, General Motors Co.

Transforming the culture of a global organization is incredibly hard work. Brimstone partnered effectively with our leadership team, helping us develop and then execute a plan for change. Their counsel was practical and processes effective, helping us shave months if not years off our effort to transform the culture of Global Finance.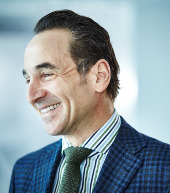 Kenneth DiPietro
Former Executive Vice President, Human Resources. Biogen

Brimstone has been a great thought partner to me about leadership and change. They have a very effective way of bringing their expertise to bear without taking over or giving us an answer. It's our responsibility to lead change at Biogen—they are valuable guides in helping us drive the process in a way that fits our unique business, culture, and circumstances.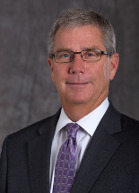 Jeff Childs
Chief Human Resource Officer, Ulta Beauty

The people at Brimstone have been trusted partners of mine for two decades. Regardless of whether we're actively engaged in a project together, I turn to them for counsel and perspective, helping me think things through. And over the years I've repeatedly worked with Brimstone when bringing together new executive teams—they are incredibly effective at accelerating and improving a senior team's ability to develop, align, and perform.
Guido Gianasso
Former VP, Human Capital of IATA

Since 2003, IATA has transformed from a sluggish bureaucracy into a quick, innovative and results-oriented organization. Brimstone has served as our guide and counsel throughout the process.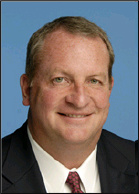 Michael J. Long
Chief Executive Officer, Arrow Electronics, Inc.

Brimstone's processes have enabled us to turn complex challenges into manageable, actionable, measurable work. And along the way, we've become a more aligned organization with a common understanding of our vision, values and strategies.