Q&A with Mark Cross
Mark Cross talks about leadership, change, and the luckiest week of his life.
What are your areas of expertise?
Leadership, Strategy, Corporate Board Advisory, Executive Coaching
What is a leadership tenant you believe to be critical?
Leadership and change start with the leader.
What is the greatest piece of advice you have been given?
Value experiences. Value experiences that grow you. Value experiences over money, titles, fancy offices, or company cars.
What is the biggest mistake you have made?
I tried to completely restructure a Business Unit and move to a Principle Operating Company structure in Switzerland. I knew it was the right thing to do, and it saved the company millions, however, I failed to bring my team along and build a strong case for change. Because of this, there was increased implementation time and the impact of the change was reduced.
What did you learn from this experience?
I learned that alignment is the key to almost every project.
"The most successful people maximize the opportunity afforded by good luck, and minimize the impact of bad luck." – Jim Collins
What is the luckiest thing that has happened to you?
In 1979 I had the luckiest week of my life. During that week, I won $10,600 on Match Game, was in a skit on The Mike Douglas Show with Don Rickles and Tommy Lasorda, and I met Frank Abagnale of Catch Me If You Can fame. If that is not enough, in the same week, almost by chance, I met someone who invited me to their office for a discussion – a discussion that led to a job at Kimberly-Clark. The job was my first full-time job, and I ended up staying at Kimberly-Clark for 24 years.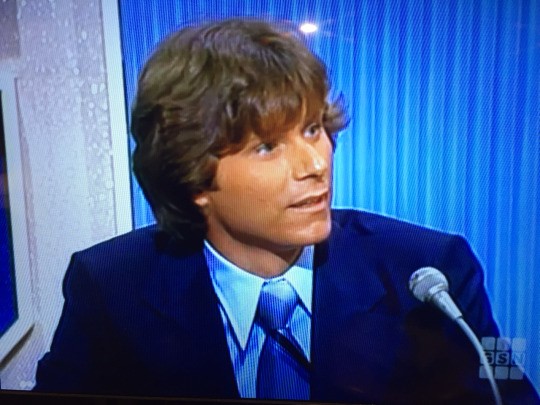 What is your favorite quote?
Man in the Arena by  Theodore Roosevelt, 1910. However, I feel it is important to broaden this to Man or Woman in the Arena. "It is not the critic who counts, nor the man (or woman) who points how the strong man (or woman) stumbled or where the doer of deeds could have done them better. The credit belongs to the man (or woman) who is actually in the arena; whose face is marred by dust and sweat and blood; who strives valiantly…who knows the great enthusiasms, the great devotions, and spends himself (or herself) in a worthy cause; who, at best, knows the triumph of high achievement; and who, at the worst, if he (or she) fails, at least fails while daring greatly, so that his (or her) place shall never be with those cold and timid souls who know neither victory nor defeat."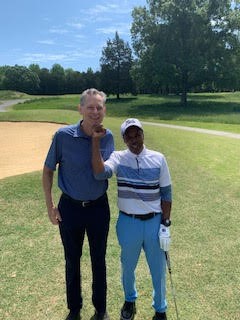 What do you like to do outside of work?
One of my favorite things to do is to play golf. I once had the opportunity to play golf with the famous boxer Sugar Ray Leonard. It was truly an incredible experience.