Q&A with Neil Walsh
Neil Walsh shares what makes Brimstone Consulting unique, the biggest mistake he's made, and his great accomplishment.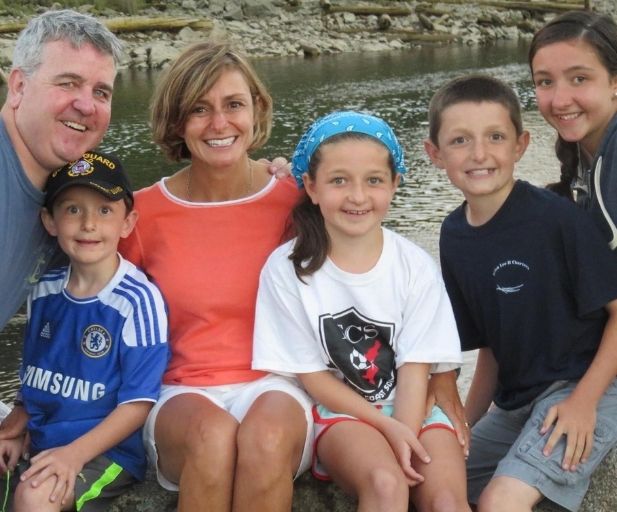 What makes Brimstone unique? 
Three things – the people, what the people know, and how the people act.  The depth of experience, combined with lack of ego and unconditional trust is amazing.  To a person they want you to do well, whether you are a customer or a peer, they have your best interests at heart.  We are good people that you can only benefit from. 
What is the greatest piece of advice you have been given? 
Don't work in claims. This was advice from my dad right out of college when I joined a leadership development program at an insurance company.  Claims (Operations) is perceived as lower value because it is where money leaves the company.  Premiums (Biz Dev) is where the money comes in the door and it is perceived as a higher value.  Even if you are hyper-efficient at claims/operations, it's typically undervalued.  I didn't take his advice fully but I've come to appreciate it as I have seen it play out across my career and across industries.
What is the biggest mistake you've made? What did you learn from the experience? 
I didn't hire a peer of mine to work for me when I needed someone to run a $35M project for a new role I stepped into.  He would have been perfect and taken a huge risk off the table for me.  I didn't want to insult him by having him underneath me after we had been peers across 3 companies and 15 years.  The PM I brought in was ok, but the project suffered.  Next job, I hired my former peer to work for me.  He had no problems reporting to me and it worked out great for both of us.  When you find someone you trust who is eminently competent – don't lose them! 
What is your greatest accomplishment? 
As Epsilon Marketing Technology group grew over 150% in the first 5 years that I was running the majority of operations, we had to switch gears and lower costs as new competitors were driving our revenue and margin down year over year.  After consolidating all our offshore spend into a smaller number of vendors with preferred rates, I was asked to build the capability to own that labor force vs use contractors.  From first ask to one year later the expectation was that we would have 300 employees in some location in Asia, fully engaged in Epsilon projects and operations, and grow to 1,000 a year later.  We had to pick a site, incorporate locally, get capital in the market, procure office space, hire employees, and navigate local laws.  Thirteen months later, we had 278 employees, a brand new (state of the art) office space, great leadership, and 70% utilization of staff.  All the hiring was organic, we had very few expats, and had challenges getting Epsilon people into the country.  A year later, we were over 1,100 employees and 85% utilized.  We transitioned over 1,500 roles from US employees and vendors to Bangalore employees with limited issues.  The office is now over 3,000 employees and going strong.  It became a differentiator in our ability to deliver business in a cost-effective manner.  Conservative estimates had cost savings of over $8 million each year, not including an increase in quality over vendors. 
How do you recharge? 
I read, fish, golf and spend time with my wife (usually not all at the same time). 
What is your favorite quote? 
"Whether you think you can or can't, you're right" – Attitude is everything.  You have to believe in yourself, your teams, and your direction.  If you do and those around you do, anything is possible.  Always strive for more!